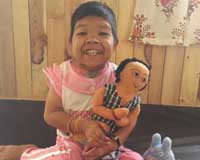 Dedication
That all of our combined efforts
reduce suffering & become the basis
for a better quality of life
for all those we meet.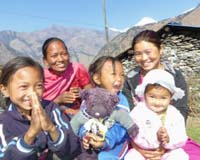 Our Vision
To reduce the incidence of
preventable hearing disability and reduce
the suffering of those currently living
with hearing impairment.
Our work is guided by the principles
of compassion and equanimity.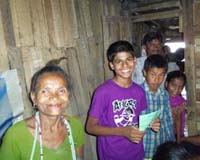 Our Goals
To provide access to ear care, education
and hearing rehabilitation to those
who otherwise have little or no access
to such services.
Himalayan Health & Hearing
Established in 2009 by Australian volunteers as the HearingNEPAL Program , Himalayan Health & Hearing Inc. now works with service providers in Nepal and other Himalayan countries, delivering primary ear care and hearing services to disadvantaged people wherever we are able . When possible, we collaboratively value add eye and general health checks.
Himalayan Health & Hearing Inc. is an Incorporated Association with Charitable status and Donor Gift Recipient status in Australia. It is run entirely by volunteers and 100% of funds and equipment donated to the program are used in projects in the Himalayan region.
Our Goals
To team with other general health service providers to maximize the benefit of our combined efforts to be the catalyst for a better health quality in disadvantaged areas.
To establish referral pathways for those requiring medical and surgical treatment for ear disease or hearing loss.
To support and assist local people to deliver Primary Ear Care and hearing rehabilitation at a community level in even remote areas.
To establish and maintain a supporter base to ensure life for our Vision, both in kind and materialistically.
In time, to reduce to zero, the dependency on Program founders.