Donations are how the activities of the program will be made sustainable. As such, we value all support from financial and material to individuals' time, skills and manpower to complete the many tasks required to achieve the goals.
So to all those who have made financial or physical donations, and to the many other "Hidden Heroes" who have donated their time and enthusiasm, we say a great big THANK YOU!
Major contributors over the last year have been…..
Who not only presented a fundraising concert for Himalayan Health & Hearing's earthquake appeal, but added funds from previous concerts to make a $5000 donation.

Jodie Stewart & Eddie Bosloper with the Bosloper clan – Pete, Evelyn & Erica – for doing another Run for a Cause & raising $1792 (at last check) for Himalayan Health & Hearing.
Micah from Australian Hearing – Canberra Office – who has collected and donated over 700 pre-loved hearing aids and assistive devices, including a bone conduction aid for Samjana in Solu Khumbu.
Staff from Australian Hearing Shepparton, Reservoir, Epping, Broadmeadows and Braddon – for donating good, working hearing aids.
Staff from Australian Hearing – Cairns for specialist support in fitting a bone conduction aid for Samjana in the remote Solu Khumbu region of Nepal, allowing her to finally go to school.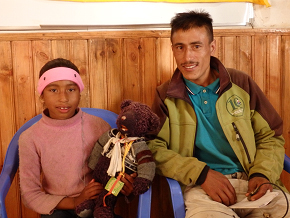 Mel Gray-Thompson of Port Macquarie Acoustics has donated 50 ALDs that will be fitted in Dhanusha & Ladakh.
Thanks Mel!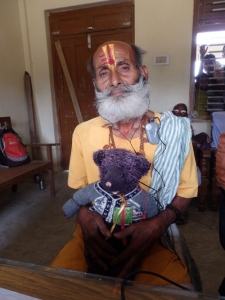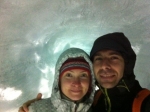 From Moscow, Russia, Andrey and Anastasia have followed our ventures on the web and our newsletters. They offer encouraging sentiments about our program benefits to so many, and regularly send financial support. True kindness from across the planet!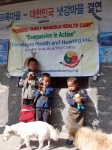 John Formosa and his family sponsored our 2014 ear camps in the Manaslu region of Nepal.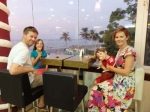 Natalie and Colin, with kids Freya and Callan in Oman. They enjoy a "good life" and so share in their good fortune by donating Sarita's wages. Sarita is employed by NAHOH, and works with Keshab in our hearing program. Natalie and family visited Indira at PA Nepal, bringing clothing for the children Freya collected her birthday money and sent it to Indira. The family often donate towards buying fruit and sporting equipment for the kids in PA Nepal's homes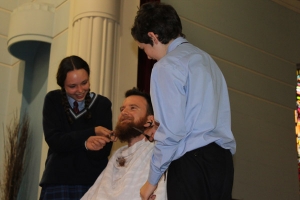 James sacrificed his beard in a fundraising drive through his school community & raised $1200.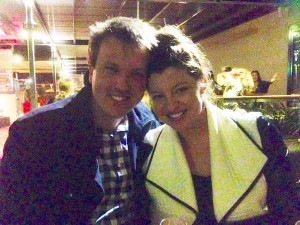 Jody & Ed did a half marathon & donated funds raised  – over $1800!