Thank you for supporting the Nepali people during the earthquake emergency.
Thanks to the generosity of donors to Himalayan Health & Hearing, nearly $19,000 was raised and distributed as food and supplies to people in need in 14 regions affected by the earthquakes.
79% of the funds in our earthquake appeal account has been spent (as at Jan 2016) and the remaining funds will be distributed through our colleagues at Karuna Shechen. You can read about their work on the earthquake program  HERE (from page 34).
If you wish to donate to their ongoing work, donate directly to Karuna Shechen.
Our deep gratitude goes to our donors:
Markus, Andrey, Brad, John, Fiona, Katie, Kathy, Charlie & Julie,  Scott, Jennifer, Adam, Sarah, Berit, Juliano, Annie, Pamela, Jodie, Gillian & Chris, Dan, Natalie, Robyn, Lesley & Houw, Jo, Maree & Quentin Alex, Kath, Joan, Lyndall & Paul, Jennifer, Claire, Linda, Yoko, Julie, Pam, Kevin, Fuschia, Ed, Supporters who purchased goodies at the NAFA Dinner, Maleny Concert Supporters, donors & participants, Wendy, Ann, Evelyn, Suzie, Mapleton Community Choir, and all those who donated cash in our donation tins.
Its great to get feedback!
Dear Sir/Madam,
We are extremely pleased to have your continuous support and help for providing effective services to the victims of the earthquake.
Please kindly find the attached thank you letter from Dhulikhel Hospital.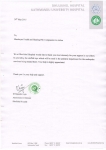 Regards,
Dhulikhel Hospital team
(read it HERE)
We visited 7 different remote sites, involving 11 camp days and 4 travelling & rest days, a total of 15 days. PARTICIPATING STAFF: LUMBINI: Motilal JANAKPUR: Kamala, Rajnandan & Ramlesh From KATHMANDU: Keshab, Saraswati Read more >
Dhading Deaf School was one of the casualties of the earthquake in April 2015. Himalayan Health & Hearing - through the generosity of our donors and Keshab's hard work - has supported their rebuilding and Read more >
The latest health (Shechen C&H team) and hearing camp (Keshab assisted by SC&H nurse as required) also included checking the re-construction of the school after earth quake damage. The walls are being upgraded with steel Read more >
Dear Lew and Sue Namaste Yesterday we distribute  teddy bears and fans to cerebral palsy children. The fans are donated by our friend Ranjan from Shechen. with regards Keshab
Hi HH Dalai Lama celebrated his birthday this week (6th) His Australian 'totem' is the wattle….cheerful and everywhere! Keshab and the Tibetan Doctors from Boudha were able to be part of the 'compassion in action' Read more >
Dear Lew and Sue Namaste We distributed iron roofing for the earthquake victims at Aginchowk - 4, Dhading on 16th of June 2015. To reach that village we got stuck twice on the way because Read more >
Sindhupalchowk was one of the areas most affected by the earthquakes. Keshab & HH&H has delivered food, supplies, roofing iron and now blankets to villages in this area. Dear Lew and Sue Namaste Yesterday, 13th Read more >
Sometimes recovery from trauma involves something warm and cuddly.... Dear Lew and Sue Namaste We distribute teddys to the Bhakatpur CBR for disabled children. with regards Keshab